Essential Dermatology 
220 N Main St #201
Natick, MA 01760 
Phone: (508) 827-2615 
Monday–Friday: 7:30 a.m.–5 p.m.

Essential Dermatology 
246 Maple Street
Marlborough, MA 01752
Phone: (508) 827-2615 
2nd and 4th Tuesdays of the Month: 8:00 a.m.–5:00 p.m.

Board-certified dermatologist Dr. Michael Krathen can help you feel more confident about your skin with CO2RE by Candela. Women and men come to Essential Dermatology for this fractional carbon dioxide (CO2) laser skin resurfacing treatment from Natick, Wellesley, Weston, and Framingham, MA, to correct signs of aging, sun damage, scarring, and more. Treatments are quick and require less downtime than traditional resurfacing procedures. Results from a single treatment are amazing.
CO2 Laser

Before & After Photos

Before & After
Case #21
60 year old male with Rhinophyma. The patient had debridement and debulking done via loop cautery plus co2 laser treatment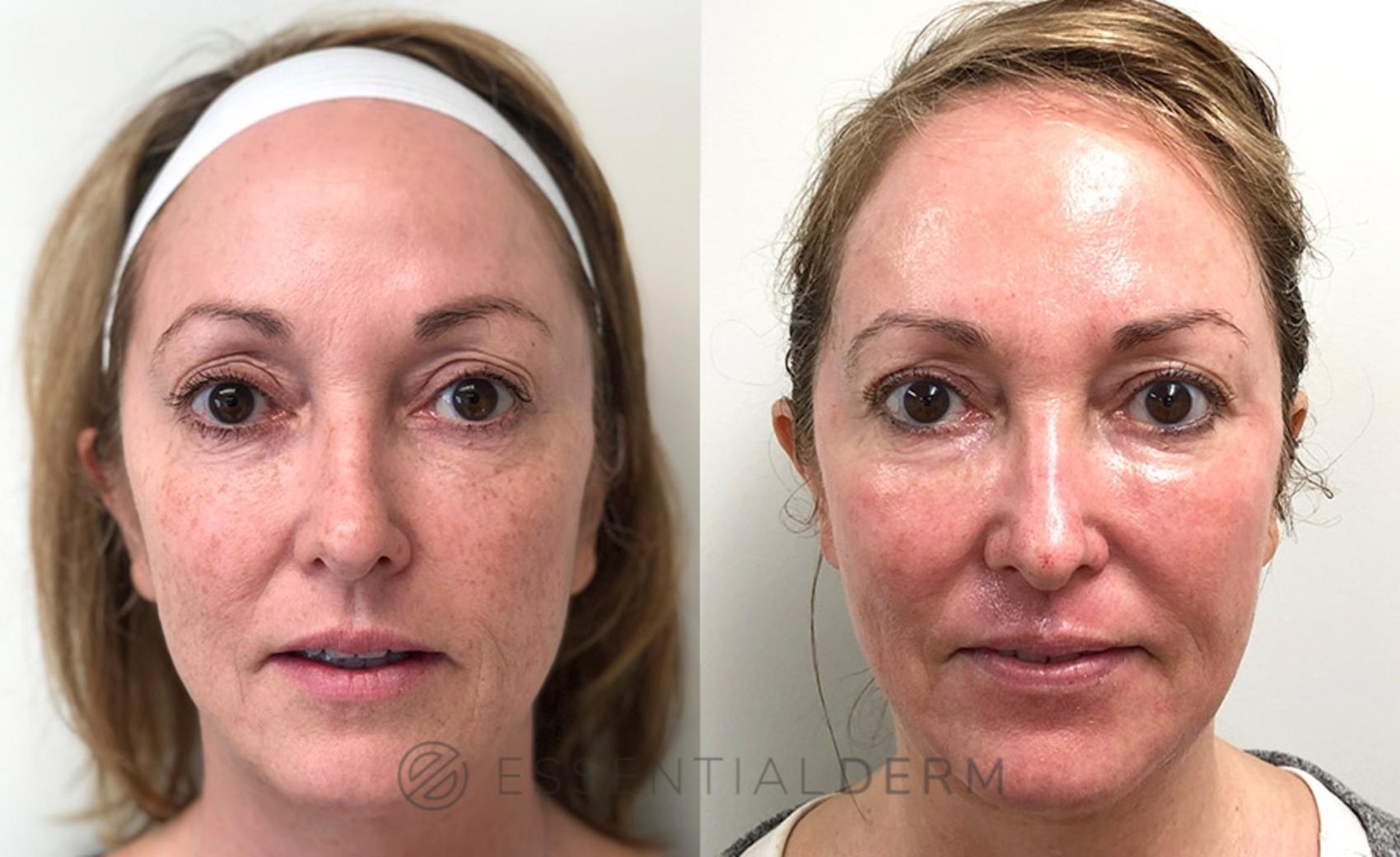 Before & After
CO2 Laser Patient #6272
45 year old female wants smoother skin and fewer sun spots.
*Keep in mind that each patient is unique and your results may vary.
How Does the CO2RE Fractional Laser Work?
CO2RE is an ablative fractional resurfacing laser that doesn't remove an entire layer of skin, instead it vaporizes microscopic columns of the skin leaving surrounding columns untouched. The laser energy stimulates the body's natural healing process to renew the skin with increased collagen and produce healthy new cells. Leaving areas untreated reduces downtime over traditional laser skin resurfacing.
What Can the CO2RE Fractional Laser Treat?
The CO2RE fractional laser is a great way to comprehensively treat multiple skin conditions on the face and body at once, including:
Scars from acne, surgery, and burns
Sun damage
Pigmentation issues such as age spots, sun spots, and freckles
Laxity
Uneven texture
What Are CO2RE Fractional Laser Treatments Like?
Dr. Krathen performs CO2RE laser skin resurfacing as an office treatment. A topical anesthetic is applied to help minimize any discomfort.
How Long Does It Take to See Results?
After a CO2RE treatment, you will see an immediate improvement in your skin. Expect your skin to be sensitive and inflamed for a week or so afterward while it is healing. After this, your skin will be completely rejuvenated.
Meet Dr. Michael Krathen
Dr. Michael Krathen is a board-certified dermatologist with more than a decade of medical training and experience. A specialist in both medical and cosmetic dermatology, he uses expertise, collaboration, and compassion to help people of all ages discover their healthiest and most radiant skin.
Meet Dr. Krathen
Schedule a Consultation
If you have many skin concerns that you want to tackle, the CO2RE fractional laser is a great option for you. This device can comprehensively improve the overall look of your skin for a healthy glow! Talk to Dr. Krathen about your options for this treatment.
To get started, call our office at (508) 827-2615  or request a consultation by filling out our online form. To book an appointment, schedule your visit as a new patient using our online scheduler or as an existing patient using the Mass General Brigham Patient Gateway.
Back to Top